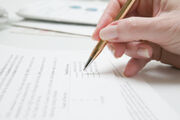 Though no exact or definite rules exist in publication concerning joining the Archangelati, the below breakdown is an approximation of most members' required status:
Is an active Roman Catholic and in full communion with the Church and His Holiness, the current Pope
Has received his/her First Communion though Confirmation is recommended (to ensure knowledge of subject matter in members)
Able and willing to defend the Catholic Church online and participate as often as possible
Of at least 15 years of age though age is not a large factor and is subject to change bsed upon spirituality
An active (non-silent) member of the pro-life movement in his/her community

However, due to the number of false Catholics that have tried to join the group spreading false teachings such as sedevacantism or pro-choice (also known as anti-life) ideas, tighter restrictions are to be made and official rules are in the process of creation.
These tighter restrictions are to be addressed in the constitution of the group and possibly an oath of allegiance to the Catholic Church and its teachings.
Ad blocker interference detected!
Wikia is a free-to-use site that makes money from advertising. We have a modified experience for viewers using ad blockers

Wikia is not accessible if you've made further modifications. Remove the custom ad blocker rule(s) and the page will load as expected.